For many, health is not just about exercise and fitness, it's a multi-dimensional term that covers physical, mental, emotional, and spiritual health. This week is Women's Health Week and Vitamin King sat down with two-time Ninja Warrior athlete, mother of three and recently Channel 7's Ultimate Tag's oldest competitor, Lisa Parkes. This pint-sized athlete, who lives in sunny Byron Bay, is living proof that age is simply a number.
"My absolute favourite quote that I live by is: 'One small crack does not mean you are broken, it means that you were put to the test, and you didn't fall apart.' I believe women are straight up warriors. If there's not a straight path to our destination, we will create our own way!" And create her own path she did. At the tender age of 19, Lisa was competing in the World Aerobic Championships in South Africa when a drunk driver hit her car and she woke up on a concrete hospital floor. A doctor told her after breaking parts of her spine and damaging nerves that she would never walk again. After 18 months of intensive rehab, Lisa was able to recover and walk again, but more importantly she was able to pursue her love of fitness.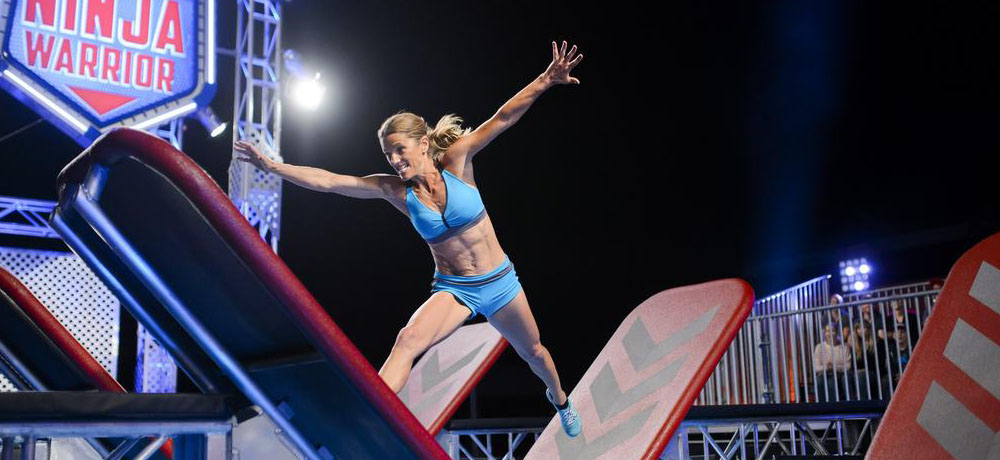 Fast forward to today and Lisa has three beautiful boys, runs a boutique personal training studio to the stars in Byron Bay and has competed in some of Australia's toughest obstacle courses. "My determination to succeed and overcome obstacles is a result of the challenges I've had to face in my life."
So just how does this ninja warrior look after her body and mind? "A healthy balanced diet and exercise are important but surrounding yourself with positive people and doing things you love and make your heart smile, are just as important too. As women we have the power to create, nurture and transform those around us but if we don't take time to nurture and support ourselves, we can feel overwhelmed."
When it comes to looking after her physical health, Lisa enjoys a greens powder each morning to alkalise her body, plus Magnesium daily and adding anything from Fusion Health to supplement her healthy diet. Through daily movement meditations, yoga and a big dose of self-love, Lisa believes you can have a healthy emotional body and self-acceptance. "Women need to realise that your body is your home. It's the place you live and so it's important to love, nurture and respect it. Life is not about appearances but experiences!"
So, what advice does Lisa have for those struggling with their mental health? "Ask for help. There is true strength in that. Remember to breathe. Practice daily gratitude and surround yourself in a positive environment. Remember, it's ok to mess up and feel overwhelmed sometimes."
As we celebrate this week for women, mothers, sisters, daughters, let's prioritise health in every way, every day.
You can follow Lisa on her Instagram HERE, Facebook HERE or Website HERE
*Photo taken from the Gold Coast Bulletin