Our immune systems are complex and incredibly capable of defending our bodies against a variety of illnesses and infections, but our lifestyle choices can affect or complicate its effectiveness. The way you eat, sleep, exercise and even stress can have a huge impact on the robustness of your immune system so why not give it a little helping hand? As winter approaches, give your body the support it needs with our Top 10 immune boosting products on your side. Let us help you conquer the cold and flu season!
Herbs of Gold Quercetin Complex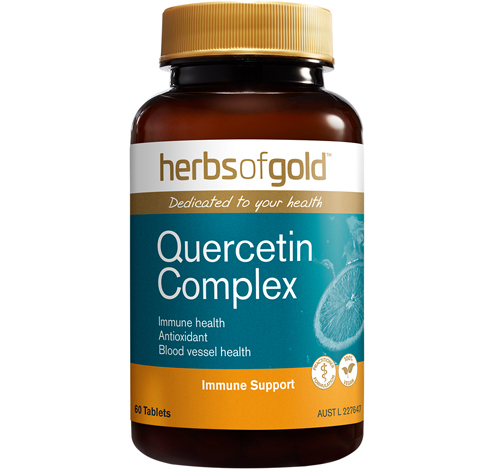 Herbs of Gold Quercetin Complex provides 500mg of quercetin blended with bioflavonoids and vitamin C to support healthy immune system function.
Herbs of Gold Cold & Flu Strike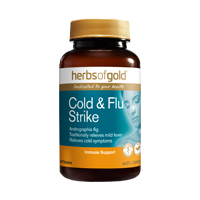 Cold & Flu Strike by Herbs of Gold is a high strength formula using herbs traditionally used in Chinese herbal medicine to alleviate the symptoms of upper respiratory tract infections such as cold and flu.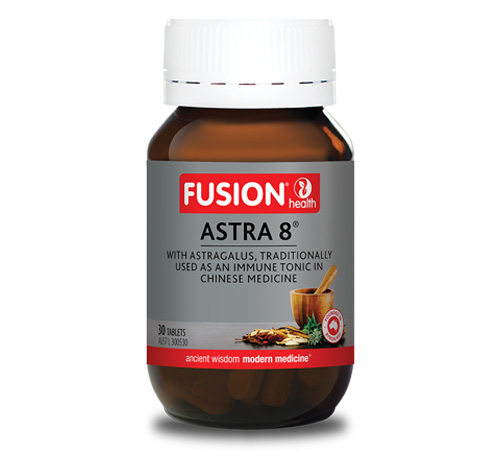 Astra 8 Immune Tonic 120 Tablets by Fusion Health has a combination of ingredients that are traditionally used in Chinese medicine and Western Herbal medicine, which will help to boost immune defence against the mild cold, flu and sore throat.
Zinc Advanced by Fusion Health combines vitamins with Zinc Glycate, which research has shown to be better utilised and tolerated than some other forms of zinc, resulting in better absorption within the body. The ingredients in this formula are vital for the healthy function of immune cells, including lymphocytes, natural killer cells, and neutrophils.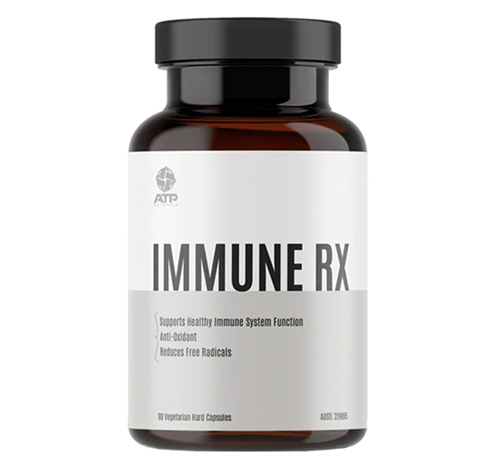 Immune RX by ATP Science is made with you and your immunity strength in mind. The blend of ingredients has been formulated to give your system a helping hand when you need it most.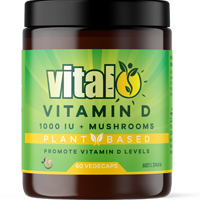 Vitamin D by Vital contains VitashineD3, a plant-based source of vitamin d in capsule form. This formula also contains important mushrooms to support immune healthy system function and general health and wellbeing. 
Help support the maintenance of your immune system with Thompsons Echinacea. Reduce the severity of your cold symptoms and relieve symptoms of mild respiratory infections when you add this to your daily winter support regime!
IMUNI Sleep + Mind Balance helps maintain emotional wellbeing and supports healthy mood balance. Formulated using ingredients from Western Herbal Medicine to relieve symptoms of mild anxiety and stress, support healthy sleeping patterns; relieve sleeplessness and reduce time to fall asleep.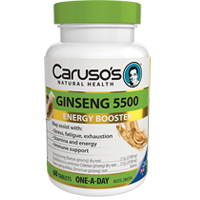 Ginseng 5500 by Carusos Natural Health's is a formula which blends various herbs to help relieve the stress of study or work, with the active ingredients having the potential to improve adaptation to stress. This combination of herbs is intended to work synergistically to both improve stress adaptation, reduce nervousness, and help to maintain immune system health.
Nutra Life High Strength Vit C + D + Zinc
Vitamin C, D and zinc are essential to the body for all kinds of reasons and are vital for general well-being and good health. You should be able to get sufficient levels of Vitamins through a balanced and nutritious diet but for those times when you need a little bit more, High Strength Vit C + D + Zinc by Nutra Life can help.
Final Thoughts
If you're looking for some extra info on how to boost your immune system and beat the cold and flu season, check out our blogs:
Cold or Flu? What's the Difference?
The Complete Guide to the Cold and Flu Season
Disclaimer: Always read the label. Follow the directions for use. If symptoms persist, talk to your health professional. Vitamin and mineral supplements should not replace a balanced diet.