Take some time to put your health first! This week is Women's Health Week, and looking after your health should be the top priority. You need and deserve some time for yourself, and taking some much-needed timeout to look after you is a must.
You can try by just taking some time to move your body or to practice some breathing exercises! Eating a well-balanced and healthy diet is also a great way to keep your health in check. You can also add some great vitamins and supplements to help keep you stay on track.
Here are the top 10 women's supplements and vitamins to add to your routine for optimal health. The products range from gut health to moisturisers and multivitamins. Find the right product so you can glow from the inside out!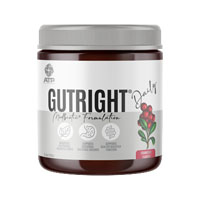 Supports gut health and a healthy digestive system. It may also support the healthy function of the immune system. GutRight combines ingredients used in traditional herbal medicines from around the world. 
Vitex 1000 Complex by Herbs of Gold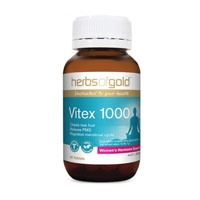 Combines magnesium and vitamin B6 to help regulate the menstrual cycle and to relieve PMS. Vitex 1000 Complex has caste tree, which helps relieve symptoms associated with PMS including tenders and sore breasts.
Natural Full Cream Moisturiser by MooGoo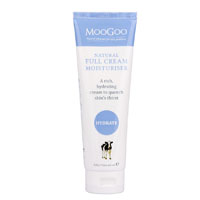 A rich and hydrating cream to help hydrate and revitalise dry skin. Made with sweet almond, coconut and olive oil, the Natural Full Cream Moisturiser is suitable for all ages and skin types. Free from nasties and made with natural edible oils.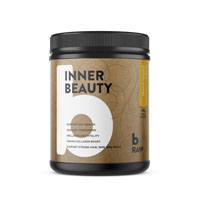 With a combination of hand-picked ingredients Inner Beauty helps support gut health, collagen production, wellness and vitality and healthier hair, skin and nails. This beauty supplement is vegan and contains a blend of probiotics and collagen ingredients.
Women's Balance by Fusion Health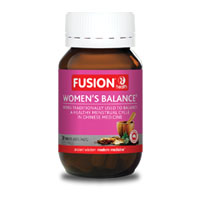 This formula is all-natural and contains herbs used in traditional medicines to help regulate the menstrual cycle and support normal hair follicle function. Women's Balance also helps to relieve premenstrual symptoms and may assist in the management of heavy or irregular periods.
Unscented Jojoba Cream by Springfields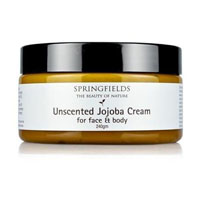 A fantastic addition to your skincare regime. Unscented Jojoba Cream helps to promote healthy skin and moisturise dry and flaky skin. Made with natural, unscented ingredients and no chemicals. Get a silky smooth face and body!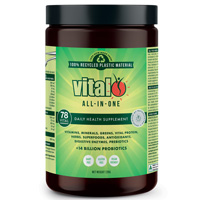 A carefully balanced blend of nutrient-dense greens, vegetables, probiotics, fruits and herbs, Vital All-in-One combines 78 vital ingredients for maximal absorption and bioavailability. Promote a healthier gut with essential nutrients and support optimal health and vitality with this superfood supplement. 
Women's Super Multi by Caruso's Natural Health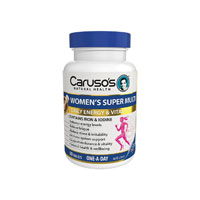 Combining 25 ingredients, this Women's Super Multi will assist general health and wellbeing. This formula supports a healthy nervous system and immune system function. It also contains eight important vitamins and minerals for optimal health.
Protein Switch by Switch Nutrition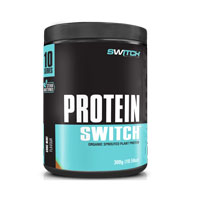 A natural organic plant protein, this supplement is great to add extra protein into your diet. Protein Switch is low in carbs and high in protein, making the perfect combo to support a healthy balanced diet. This supplement will also support tissue repair and the metabolism for better performance.
Collagen Beauty by NutraOrganics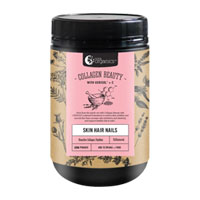 Support gut health and tissue repair with a combination of bioavailable ingredients including collagen peptides. Collagen Beauty will help you to glow from the inside out. Nourish your body with this supplement for the ultimate healthy skin, hair and nails. 
For more information and to get involved in the Women's Health Week,
click here.
Other resources: 
Disclaimer: Always read the label. Follow the directions for use. If symptoms persist, talk to your health professional. Vitamin and mineral supplements should not replace a balanced diet.