Are you looking to get into your best shape for summer but don't know where to start? Here is a list of our top products that can help you achieve your goals and help you thrive every day! This list contains a range of proteins, pre-workouts, fat burners, digestive formulas, recovery formulas, and so much more.
We have done all the hard work, and here are our picks to get you set for summer!
Gold Standard Whey by Optimum Nutrition
A premium protein blend delivering 24g of protein and only 4g of carbohydrate per serving. The perfect protein powder for before or after your workout is loaded with essential and non-essential amino acids for ultimate performance.
R1 Protein WPI by Rule1 Proteins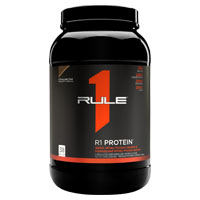 Enhance your protein intake with the highest quality of WPI in the market. Containing zero sugar, fat, and fillers, this whey protein isolate delivers a punch of protein(25g) per serving as well as 6g of branched-chain amino acids. Achieve the unachievable today!
100% Lean Whey by Genetix Nutrition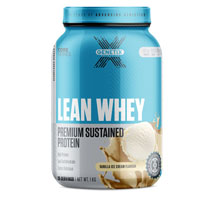 Support your body composition goals with 100% Lean Whey. This protein powder contains medium to fast-digestive protein for better performance. This formula is low in carbs and fats but high in protein so that you can achieve your fitness and health goals in no time.
Ultimate Plant Protein by b Raw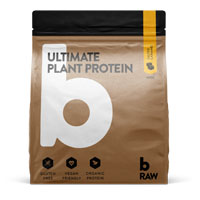 The perfect vegan protein blend to help your daily protein uptake. This all-natural protein powder also contains digestive enzymes to support the digestive system health and nutrient absorption.
Isolate (Hydrolysed WPI) by Anabolix Nutrition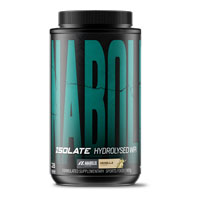 If you are sick of feeling bloated after having a whey protein, Anabolix Isolate (Hydrolysed WPI) is the answer. This formula is made with the purest whey protein you can find, offering you the benefits without bloating and digestive discomfort. High protein and low fat and calories for the ultimate body composition goals!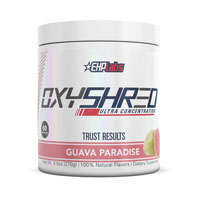 This scientifically researched shredding formula will deliver everything you need to achieve your fitness goals. Fat loss? Better immunity? Natural energy boost? Oxyshred delivers so that you can reach your full potential.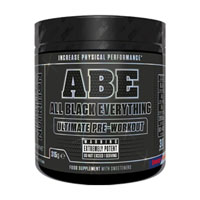 The ultimate pre-workout supplement to curb your laziness. This formula is designed to increase energy and physical performance while reducing fatigue and tiredness. ABE contains vitamins B3 and B12 for better power when working out.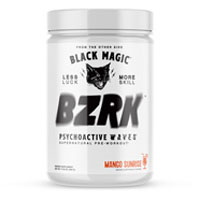 This high potency pre-workout formula is the perfect support for the body and mind before you hit your next workout. Better performance and stamina every time you work out. BZRK contains 350mg of caffeine per serving for the ultimate boost of energy.  
If you are looking for extra help when you hit the gym Meltz is the perfect medium-stim supplement.  This fat burner will assist with calorie processing as well as energy production. Feel confident in your results and add this fat burner to your daily routine.
Formulated to maximise training intensity and promote optimal muscle protein synthesis, Revive is perfect for any training. Maximise your performance by adding this advanced branched-chain amino acid formula to your daily regime.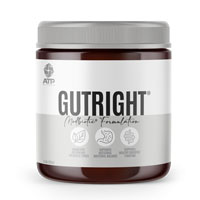 Having a healthy gut is essential for optimal health. Gutright has a combination of ingredients designed to support digestive system function so you can glow from the inside out.
RevivaLife by Caruso's Natural Health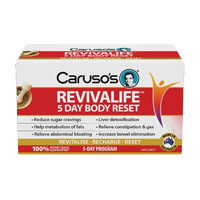 Need a body reset? Revivalife contains ingredients designed to reduce sugar and carbohydrate cravings and relieve symptoms of indigestion. If you feel unhealthy, bloated and need a serious reset, this formula from Caruso's is for you.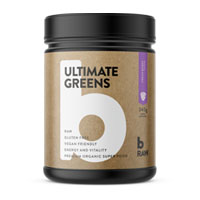 Adding a dose of greens to your daily routine is a must, especially when you run out of time to eat all those serves of veggies and fruit. Ultimate Greens has a combination of greens, polyphenol and immunity blends delivering your body with everything it needs for a busy and active lifestyle.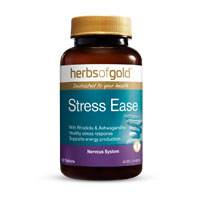 Stressed with the daily errands of life? This Herbs of Gold formula is excellent to help relieve stress and fatigue. This formula contains essential antioxidant properties to help reduce free radicals formed in the body due to environmental factors.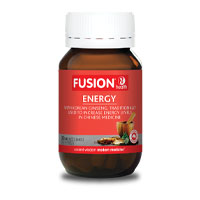 Lacking the energy to get through the day? This formula by Fusion Health delivers essential herbs believed in traditional medicine to relieve stress and mild anxiety and reduce fatigue and lethargy.
Get Up & Go by Caruso's Natural Health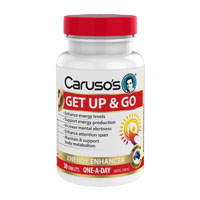 Do you need a little push to get going? Get Up & Go is a formula designed with specific ingredients to help enhance energy levels, improve mental alertness and support a healthy response in the body.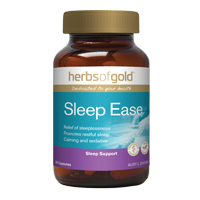 Who doesn't want a better night sleep? Sleep Ease contains ingredients used in traditional herbal medicine believed to help relieve sleeplessness and relief mild anxiety. Lack of sleep can affect your mood, productivity and general health. Add this formula so you can chill out and sleep better every night.
Magnesium Advanced by Fusion Health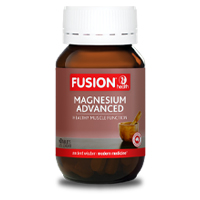 Support muscle function with this magnesium formula from Fusion Health. This formula will help to relieve muscle spasms and cramps and will also help to promote healthy sleep patterns. Your body will be fresh and ready to go when you need it the most.
Joint Formula + MSM Concentrate Powder by Nutra Life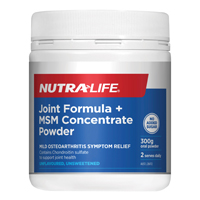 Looking after your joints is a must if you have a busy and active life. This formula from Nutra Life delivers essential minerals to support joint health and relieve pain and stiffness associated with mild osteoarthritis.