Article supplied by Fusion Health
To optimise your health and wellbeing throughout the year you should live in tune with the seasons, from the perspective of traditional Chinese medicine (TCM). Fusion Health have put together their top tips for making the most of the colder months to keep you well and living optimally this winter.
In TCM, one of the most important aspects of healthy living is adjusting your lifestyle to match the season that you're in. This helps you to keep a healthy state of balance internally and to live in harmony with the nature around you.
Winter balance with yin and yang
According to Chinese medicine, the ever-changing balance of yin and yang affects all aspects of life. Winter is when the world is considered to be at its most yin, for example:
Cold temperatures (yin) are more common than warmth (yang)
There are more hours in darkness (yin) than daylight (yang)
We need more rest (yin) and may have lower energy reserves compared with the warmer months where we feel like being more active (yang)
We're more inclined to turn our attention inwards and spend more time at home (yin) than wanting to socialise out and about (yang)
Here are our seven best ways to incorporate this unique, ancient perspective from TCM into your day-to-day routine.
 1. Stay warm
The number one rule during winter in TCM is to stay warm. This is because winter is the time of year we are most likely to be affected by the cold, which can manifest in symptoms like common colds and reduced vitality. So, keep your most snuggly slippers, jumpers and blankets handy to rug up and stay as warm as possible. If you're outside in windy weather, make sure to dress warmly and keep your feet, neck, shoulders and lower back covered.
 2. Sleep in
This is where we give you permission to sleep in and hibernate over the winter (you're welcome). Rest is a well-recognised aspect of keeping well in the winter in Chinese medicine, which considers the colder months a time to slow down, conserve your energy and be still and quiet.
According to a textbook written around 2000 years ago called the Yellow Emperor's Classic of Medicine, the TCM practitioners of old recommend in winter that you "Go to rest early and rise late. You must wait for the sun to shine."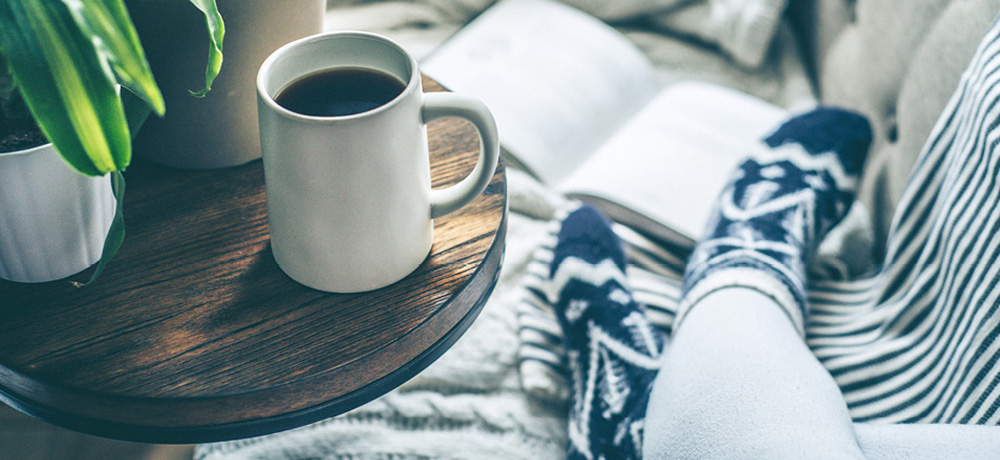 So, feel free to set the alarm to snooze in the morning, and spend chilly nights at home snuggling under a blanket with a good cuppa.
 3. Focus inward
Winter is an important time to turn your attention inwards – some great ways you can do this is by journaling, meditating or simply making time to sit and be present with your thoughts. You might also enjoy chatting to your loved ones about your innermost feelings – sharing is caring after all!
4. Eat kidney-nourishing foods
In Chinese medicine, the kidneys are the source of the body's yin and yang and are thought to be extra sensitive during winter. Take care of them by choosing foods which are warming and nutritious, and incorporate them into slow cooked soups, stews and casseroles. Here are some of our top picks of foods to nourish your kidneys, yin and yang: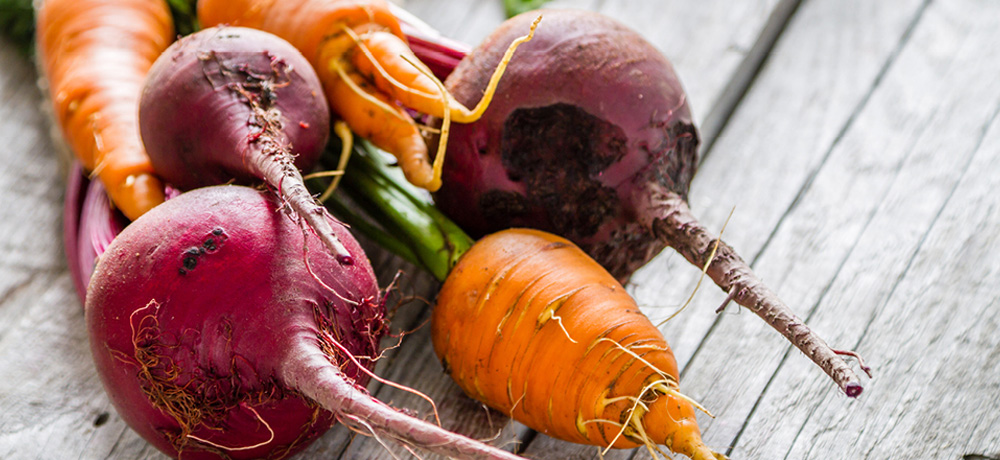 Small amounts of animal protein: lamb, beef, pork and shellfish
Whole grains: brown rice, barley and millet
Nuts and seeds: black sesame seeds and chestnuts
Root vegetables: beetroot, sweet potato, parsnip and carrots
Legumes: kidney beans, mung beans and adzuki beans
Pungent vegetables: onion, garlic and leeks
Warming herbs and spices: ginger, cinnamon and cloves
Black-coloured foods: dates, wood-ear mushroom and eggplant (in TCM, these are traditionally thought to be especially helpful in supporting the kidneys)
Avoid cold food and drinks including salads, raw vegetables and ice cream, as they can harm yang energy and encourage coldness in the body.
5. Goji berries: traditionally used to balance yin and yang in TCM
Because yin and yang are in a constant balancing act, when yin energy is strong, yang is relatively weak. Yang helps to energise the body, so when it's at its lowest point in winter, you may have less energy.
Consider taking goji berries, used traditionally in Chinese medicine to nourish, replenish and balance yin and yang. Goji berries are also traditionally taken to support kidney health and relieve fatigue in Chinese medicine. Find goji berries in Fusion Kidney Tonic.
6. Go with the flow
Winter is related to the water element in Chinese medicine, so when you're exercising, choose gentle and flowing forms which mimic the movement of water like qigong, yoga, tai chi and dancing.
If you live near the beach, go for a relaxing walk on a warm, sunny day. If mountains are more your thing, rug up against the elements and go for a ski (remember, snow is a form of water too).
7. Support your immune system
It's important to support your immune system over the winter, as it's a time that we're more susceptible to common colds.
Chinese medicine tells us that a healthy lifestyle is the foundation of healthy defences against illness, so following all the tips above are a great start including eating well, exercising regularly and getting plenty of rest.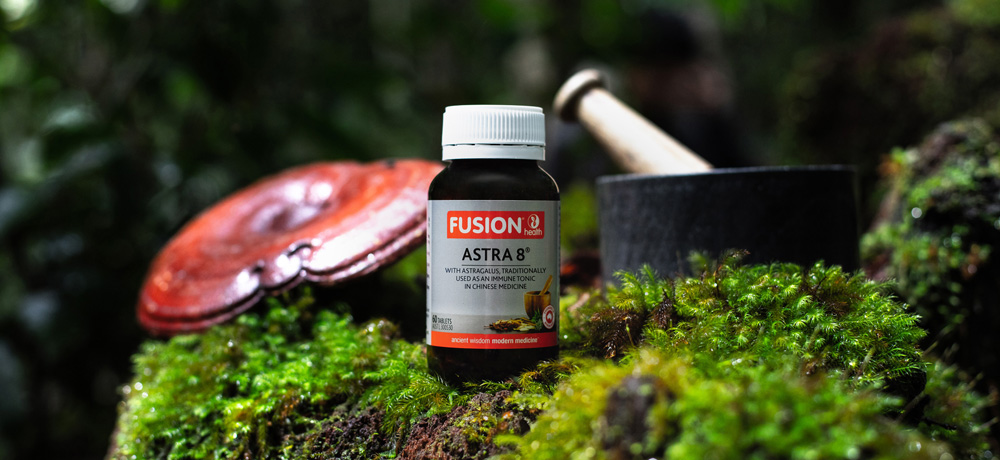 Also consider the herb astragalus, used traditionally in Chinese medicine to improve immunity. Astragalus is also traditionally taken in TCM to help reduce the frequency of common colds and boost vitality. Find astragalus alongside 7 other Chinese herbs in Fusion Astra 8.
Warning: Always read the label. Follow the directions for use. If symptoms persist, worsen or change unexpectedly, talk to your health professional.